Lead Pastor's Report to Charge Conference Part 3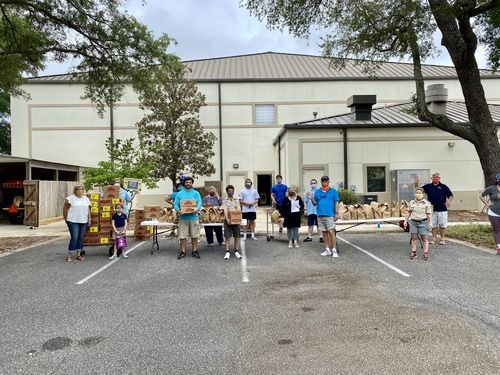 In a continuation of sharing my annual pastoral report, below is part 3 for this week's Beacon
Our new wineskin will consist of a heavy diet of discipleship with the goal of having 1,000 persons involved in weekly discipleship through Shalimar United Methodist Church! This discipleship will walk alongside a renewed fervor for evangelism throughout our congregation and a new leadership standard to grow our church. Discipleship, evangelism, and leadership will be our priorities as we seek to be filled with the new wine of God at work in the world.
Livestream in worship has grown in quality and impact in 2020. This is a year when most of our worship participation has been by lifestream and not in person. Thank God for our livestream and all the volunteers that make this possible.


The wineskin has changed for how you pastor during Covid-19. Our pastors have also taken the initiative to make phone calls to all in our congregation. We have now completed three rounds of calls to our congregation, totaling thousands of calls for 2020. This takes time, which is valuable time to both the congregation and pastors. We plan on one more round of calls before the end of 2020.


Our missions team has also made a resurgence in 2020. The impact of missions through our church has taken on the face of Monday, Wednesday, and Friday food distributions for our community. We are grateful for Pete Peters, and the missions work team for this nimble and adaptive ministry that means all the more in this COVID-19 year. Shalimar UMC has also been a hub for the monthly food drop led by Ron Toole of the Pensacola District.


Our new wine also included 21 days of worship back in January. Little did we know how precious our time of worship would be before Covid-19 restrictions. These 21 days got us off to a good start and helped us prepare for the unforeseen events just ahead.


Our new wineskin has also included some staff changes. In 2020, we eliminated the role of Program Director. We thank Kim Margold for 15 years in this role as the program director. Also, we are thankful Kim plans to remain a member of our congregation.


Rev. Brian Dale has moved on to be the pastor of Baghdad United Methodist Church. We miss Brian, Sue, and David, who also leaves our staff.


We have added Matt Langford as our new associate pastor. Matt is already making a difference in a very short time. His primary focus is preaching for the 11:07 contemporary service. Matt will also have a focus on young adults and be a pastor for our entire congregation.


Our staff is in a much better position than last year. We continue to benefit from the gifts of our new church administrator Scott Newbold. Scott has done a tremendous job this year in restructuring our staff wineskin for more effective ministry.


Our pastors invested in the coaching of Shirley Garrett. She is currently coaching us as communicators. Claire Bowen has also coached our staff this year with excellent results.


Our pastors have stepped it up! Our staff has also stepped it up. We have less staff because of budget cuts, and I'm happy to report the state of our staff is very good even with the crazy year of 2020.


Our youth ministry continues to move forward under the leadership of Rev. David Garvin. Our children's ministry continues to do great things under Jennifer Guidoni (Children's Director) and Karen Jadin (Pre-School), and Dawn Rozofsky (After School Care Director)


Our main focal points continue to be children, youth, young adults, and adults. We are an intergenerational church.


There is good news about Cross Corner! This new addition that we purchased two years ago is becoming renovated and used! Plans are being made for full use of this wonderful facility that the church has prayed for, for decades. There are also other updates and minor improvements being made to our facilities throughout our campus.


Next week in the Beacon will be the final part of this annual report. Have a great week! Hope to see you in person or on Livestream this Sunday!
Shalom,
Philip