For Students 6th-12th Grade
A yearly opportunity for students to learn essential Christian beliefs and become members of our church.

4-weeks of classes starting Sun, Feb 14th at 9:30. The classes are followed up by a retreat on Mar 13th & 14th.

Confirmation Sunday is March 21st at 11:07am,
where any student who wishes can share their faith publicly, be baptized, and join the church.
Student Ministry exists to make church fun for students 6th-12th grade. We want students to experience Christ and to help build the kingdom of God. They are empowered to take this into the world and their schools.
We hope to have you join us.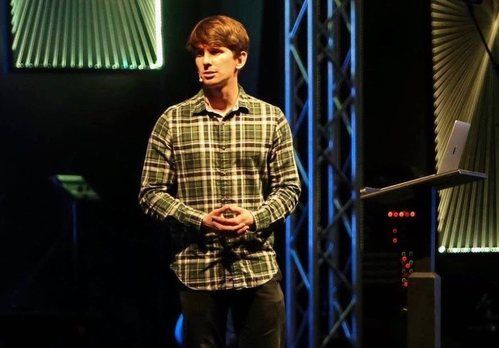 David grew up in Panama City. He loves the beach life, spending time with students, and playing keys in worship.
Sunday School
9:30-10:30am
The youth gather each week in the youth rooms. Sunday School starts at 9:30am. In the Spring, confirmation is taught to those who need it.
Freedom Service
11:07am-12:07pm
We invite our students to attend all worship services. Our 11:07 service has a long history of having students in the leadership of the service. We welcome your young persons to join that legacy.
The youth choir teaches students music, leadership, and outreach as they serve others through music. Big Events: Dinner Theater, Christmas Service, Summer Mission Tour
Sunday night is youth-led worship, from 6:00-8:00pm in the Family Life Center. This high energy program has a snack supper, games, worship lead by the youth band, and a scripture message.
Small groups meet Wednesday Nights from 6:00-8:00pm. The Youth Room opens at 5:30pm for hangout time. Dinner is available in the Family Life Center. At 7:00pm, the Middle School students go down to the Family Life Center for age-driven programs.
We'd love to hear from you. Fill out the form below to get started.