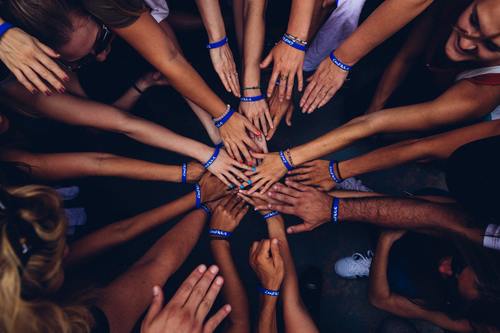 If you have been around Shalimar UMC lately, perhaps you have heard some buzz about a special upcoming event called Faith in Action Sunday. We will observe this special day on April 28th, which is the Sunday after Easter. The entire church will worship together at 9:00 am, and celebrate our faith with service. Our in-house worship will be brief; then, we will continue by sending small groups out into the community to engage in service projects and other shalom deeds. We will conclude that evening with a celebratory dinner where we can fellowship together and share stories.
You may wonder what the point is to do all of this on Sunday. Are we not supposed to rest on the Sabbath? Here are some of the reasons that come to mind:
Yes, Sabbath is a day of rest. But it is also the Lord's Day, and we honor Him by widening our context of worship. Besides, many of the tasks will be a welcome change from our daily routines, and we will be refreshed. This is the reason God gave us the Sabbath.
By working together on Sunday, we demonstrate that whatever we do, we do as an act of praise, glorifying God in our actions. "Let your worship be work, and your work be worship."
By forming small project groups, we are bound to meet people in the church, we do not know, which could result in lengthy and rewarding friendships.
By serving on Sunday, we let the community know that we love them and that God loves them. Our actions will speak volumes about how we live out our faith.
It feels good! When we live out our faith in action, it can deepen our faith and remind us that church is more than a musical event. It is a community that strengthens and builds us up.
When we worship each Sunday, we tend to miss the whole world of people doing other things. Who knows? We could learn a few things by being out in the community on Sunday morning for a change!
Mark your calendar for Faith in Action Day, April 28th. Next Sunday, March 24th, we will have sign-up sheets for people to pick their favorite project. There will be something for everyone! You could perform painting, carpentry, yard work, make lunches, write cards, visit nursing homes, or pray.
Talk to your Shalimar friends and invite them to join us on this wonderful day of service! The more, the merrier. Together we will proclaim Shalimar/Ft. Walton Beach, that we serve an awesome God! I hope to see you there.